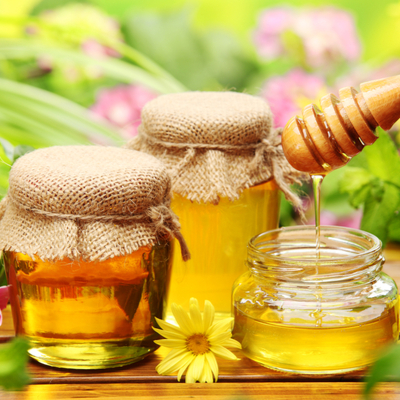 Honey miracle of nature
The healing effects of honey have been known for millennia, remnants of honey have been found even in the Egyptian pyramids. Most people know that it has antibiotic effects and reaches for colds or respiratory problems. But the use of honey is much wider and new studies are taking it to a higher level.
Honey is used in the cosmetics industry as an ingredient in cosmetics, it also has a positive effect on the digestive system and has a preventive effect on gastritis. Research has shown that honey is very successful in the treatment of a wide range of skin diseases such as eczema, dermatitis, rubella and the like. Honey also has healing effects on wounds, suppresses allergy symptoms, has a beneficial effect on the mindand helps with insomnia.
Until recently, the mystery of the spectrum of proteins found in honey was incomplete. A study published by Czech scientists revealed a unique protein composition of honey, which is predominantly a spectrum of proven bee allergens, proteins commonly found in bee venom, proteins and peptides with antibacterial activity, a spectrum of royal jelly proteins and enzymes. These and other proteins have particular therapeutic effects.
We evaluate honey according to taste, aroma, color and consistency.
The taste-sweetness of honey depends on the type of honey.
It smells more or less pronounced, with a hint of flowers and plants near the hives. In bad storage or heating at higher temperature, a typical honey smell may lose.
The color and color of honey varies from very light (acacia honey) to dark brown (forest honey).
Consistency – different types of honey have different consistencies. Some are denser others more fluid. Crystallized honeys are stiffer.
TYPES OF HONEY
Honey is a combination of several plants, depending on the place of origin. Here are the best known honeys from plants:
Acacia – acacia honey is very light, slightly yellowish. It has a distinctive aroma and taste of acacia flowers. This honey remains liquid for a long time and does not tend to crystallize rapidly.
Linden Tree – Linden honey is one of the most popular and highest quality honeys in our country.
It has a clear golden yellow color. Its taste is unique and smells of linden flowers. When crystallized it has a rough consistency.
Meadow flowers  this type of honey is very common and contains a mixture of several meadow flowers. Most often feel raspberries or blackberries in it. It often contains honeydew honey, at that time it is darker in color
Fruit trees – Fruit tree honey is slightly yellowish, popular for its color and taste. Usually crystallize quickly
Rapeseed – Honey from rapeseed and other cabbage plants such as. mustard are beautiful yellow. It contains substances with anticancer effects, it usually crystallizes quickly. Rapeseed honey is suitable for creaming
Heather – Heather honey is one of the best honeys. It has a distinctive aroma and taste and is reddish brown. Its consistency is gel viscous and also contains air bubbles. After mixing for a short time, it liquefies and gradually thickens again.
Buckwheat – Buckwheat honey has a brown color. It has no tempting aroma but is still popular. Especially in Poland, Russia, Ukraine is appreciated for its healing effects.
There are a number of different honeys that are typical of different countries such as lavender honey in France, lemon flower honey in Mexico, eucalyptus honey in Australia, and so on.
Comments are closed