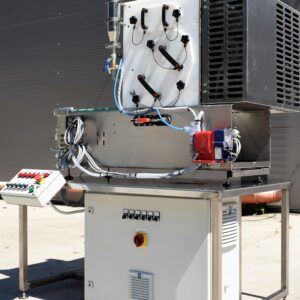 Quick View
All
,
BY ABC
,
BY INDUSTRY
,
BY RAW PRODUCTS
,
Confectionery, bakery products
,
Food
,
Formers
,
Fruit
,
Grain
,
Nuts
,
PODĽA PRODUKTOV
Forming molding machine is suitable for forming - molding of protein, chocolate, coconut bars, biscuits, and various kinds of confectionery.
CONTACT US
Quick View
CONTIBAR production lines are suitable for products made from fatty materials, fat and sugar and materials of various mixtures of oatmeal, muesli, nuts, cereals, fruit, seeds and the like. The bar may be dipped in chocolate, sprinkled with nuts, burizons and the like.
The line assembly depends on the customer's technological process. Contact us and we will design a ready-made solution exactly according to your requirements and needs.
CONTACT US