VACUUM HOMOGENIZER MG-UGM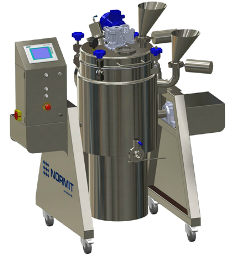 VAKUOVÝ HOMOGENIZÁTOR MG-UGM/
Гомогенизатор вакуумный МГ-УГМ /
Homogenizator próżniowy
-ideal for homogenizing, emulsifying, dispersion and particle size reduction
Built for pressure and full vacuum operation, entirely in polished stainless steel surfaces
Generally called mixer homogenizers or vacuum mixer emulsifiers
Applicable for a wide variety of viscosity product, i.e. emulsions and semisolid
All contact parts are stainless steel
*All plants can be included with one or more phase vessels.
Vacuum- process of removing air can increase the stability of the final product and reduce the processing temperature.

Mixing - concrete construction with special "floating" scrapers provide uniform mixing of the product, preventing the formation of burns on the walls and also the heating or cooling of the product.

Homogenization - The use of special pumps -homogenizer provides good homogenization to 3 microns. The resulting product is a stable, homogeneous and has an attractive appearance. Through the use of the pump - the blender there is circulation of the product, increasing the purity of the products and makes maintenance of the units (no need for an additional pump).

Heating and cooling- use of "isolation" for heating and cooling product allows the same hardware to provide heat for melting, mixing and cooling. Injecting steam into the product can improve the process.
re phase vessels.
USES:
Pharmaceuticals: Ointment, Cream, Gel, Lotion, Paste
Cosmetics :Cream, Gel, Lotion, Mascara, Wax, Lipstick, Sunscreen, Face masks
Body Care Products: Toothpaste, Shampoo,  Cream, Conditioner, Liquid soap
Food: Mayonnaise, Ketchup, Sauce, Mustard, Dressing, Jam, Margarine
Chemical: Adhesives, Lubricants Grease, Shoe polishing, Car polishing,, Household cleaner, Viscoplastic substance, Lacquer, Putty, Paint
BENEFITS/FEATURES:
✔ GMP Compliance (Sterilizing In Place-SIP as an Option)
✔ Versatility for wide range of products
✔ Consistent and Repeatable process
 ✔ Available model 10 Liter to 6000 Liter working Capacity
✔ Short Production Time as a result of the  integrated hot-cold vacuum emulsifying process
✔ Easy to operate, clean and maintenances
✔ The principle of the rotor / stator (High shear & pressurization of the homogenizer.)
Vacuum homogenizer integrates mixing, vacuuming, heating, cooling and homogenizing functions.
All plant concepts can be extended by special operation solutions: Emulsifying equipment, explosion protection according to ATEX/NEC/CEC, fully automatic cleaning and sterilization, fully automatic batch systems, and high volume raw material feeding systems etc.
Variability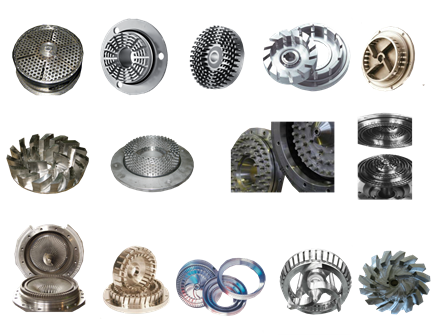 Specification*:
Model

MG-UGM-30

MG-UGM-60

MG-UGM-100

MG-UGM-150

MG-UGM-200

MG-UGM-300

Displacement , l

30

60

100

150

200

300

Engine capacity (depending on viscosity of product), l

20-25

40-54

60-80

110-135

155-185

210-270

Frequency rev / min

stirrer

35

rotor

3000

Power, kW

stirrer

0,37

0,37

0,55

1,1

1,5

1,5

rotor

5,5

5,5

7,5

11

15

15

Heating, ° C

110

Pressure, Mpa

.-0,04 ... 0,1

Particle size after homogenization

4

Steam parameters

pressure, Mpa

0,3

temperature, ° C

140

flow rate, kg/h

20

40

50

60

70

90

Power heaters, (for model with el., coolant - glycerol), kW

6

9

12

12

15

15

Drive

manual

mechanical
*Specification can be changed according to customer.
 Dimenzions
| | | | |
| --- | --- | --- | --- |
| Dimenzions, mm | A | B | C |
| МG-UGМ-30 | 1400 | 1850 | 1300 |
| МG-UGМ-60 | 1600 | 1850 | 1800 |
| МG-UGМ-100 | 2000 | 2015 | 2700 |
| МG-UGМ-150 | 2120 | 2200 | 2920 |
| МG-UGМ-200 | 2120 | 2200 | 3110 |
| МG-UGМ-300  | 2200 | 2200 | 3150 |
| MG-UGM-350 | 2650 | 2550 | 3650 |
| MG-UGM-500 | 2800 | 2700 | 3970 |
| MG-UGM-1000 | 3400 | 3150 | 3900 |
| MG-UGM-2000 and more | 4300 | 3600 | 4850 |